Work and Technology on Human Terms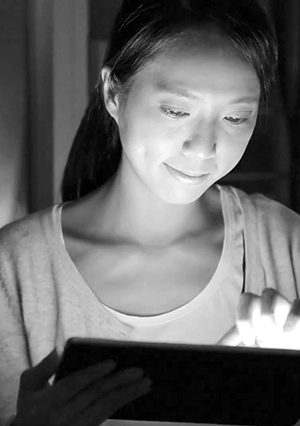 The purpose of this online course is to contribute to safer and healthier workplaces as well as to maintain or improve organisational performance.
The course is about how to design work and technology on human terms. It is available free of charge and you can start and stop the training independently of others.
Conditions
By checking the box on the registration page you give your consent to Prevent's storing of your e-mailadress and your name. The purpose for doing so is the handling of the online course(s) you have chosen to fulfill. The storage of your personal data is compliant with the GDPR (General Data Protection Regulation) within the European Union.
 You always have the possibility to, at your own wish
a) Gain access to all the data we store about you
b) Ask for correction, deletion or limitation
c) Withdraw your consent for storing of your personal data
This is done by contacting our Customer Service on e-mail: kundservice@prevent.se (english speaking personell).
The persons who have access to your personal data after you have accepted the terms have the required education for handling your personal data in accordance with these terms.Your data is stored physically in a data center in Stockholm, Sweden.
Contact
If you have technical problems or comments on the course, you can email customer service at Prevent.
Target group
The course is for everyone who may have an influence on how work and technology are designed in their future or current professional roles. 
Therefore, the content of this online course is of relevance to both university students and a wide variety of professions working in diverse fields and disciplines. 
Various kinds of engineers such as product developers, constructors, system developers are one target group.
Human resources specialists and economists are another target group – for instance in roles such as organisational development specialists, management support, purchasing agents, controllers, etc. 
Managers, supervisors, safety representatives, business executives and decision-makers of various kinds are also important target groups, of course. 
Course objectives
Once you have completed the entire online course, the objective is for you … 
to be able to explain the meaning of human abilities and limitations – i.e. our abilities and limitations as physically labouring, thinking and collaborating beings – when interacting with technical products, technical systems, other humans, groups of people and organisations
to have the ability to conduct basic assessments of how different types of influencing factors present in the work done by humans – both individual factors and complexes of factors – affect health and performance
to be able to explain basic principles governing the design of human-machine systems, and principles governing how to organise work in order
to minimise risks to life and health, and in order to promote health and performance
to be able to explain principles governing how regulations, legislation and economic policy affect health, performance and efficiency, and the way in which good working conditions are both a part of and interact with other elements of sustainable development
to be able, in a given business case, to apply the above knowledge to the design of technical products, technical systems and organisations for the purpose of promoting health and performance
This course consists of 14 chapters designed to help you acquire these skills. 
It ends with a number of cases that are interdisciplinary in nature. These cases will put your newly-acquired knowledge to the test.
Chapter 1 – Designing work and technology on human terms
This chapter gives you a broad introduction to what the course is about – that is to say, how to design work and technology on human terms. It also gives you an introduction to the HTO concept – which has to do with considering a situation from multiple different perspectives. HTO stands for the interaction between Human, Technology and Organisation. 
Chapter 2 – Psychosocial work environment
This chapter deals with the interaction between people in the workplace, among other things. The psychosocial work environment affects both the human psyche and the body. One example of this is that stress can frequently be put down to psychosocial causes – and that stress can result in physical symptoms and accidents. 
Chapter 3 – The organisation of production and work
This chapter is about how work is organised. The way in which technology and people are organised for the production of goods and services is a key factor characterising the workplace environment, and is also a key factor determining the productivity and the quality of the goods or services produced. 
Chapter 4 – Physical load
This chapter deals with direct physical impacts on bones, muscles and the vascular system – under both dynamic and static load. 
Chapter 5 – Physical factors
This chapter is about how people are affected by sounds, light, vibrations, the thermal climate and radiation. 
Chapter 6 – Chemical health risks in working life
This chapter is about how we are affected by different substances' chemical and biological properties at work. 
Chapter 7 – Human-machine systems
This chapter deals with the interaction between humans and technology. Among other things, this chapter addresses people's ability to perceive, think and take decisions. It also deals with people's ability to interact physically with technology. 
Chapter 8 – Safety and risk
This chapter deals with how risks occur, are identified, analysed and combated. The objective is to achieve effective risk management. 
Chapter 9 – Methods
This chapter covers a variety of methods for studying, analysing, developing and assessing environments and systems. 
Chapter 10 – Development processes
This chapter provides a step-by-step guide for how to go about developing a product, technical system or workplace. 
Chapter 11 – Occupational injuries
This chapter covers occupational injuries in Sweden and how they can be prevented by means of systematic work environment management. 
Chapter 12 – Work environment and economics
This chapter describes how to make calculations on work environment investments from a Swedish business perspective. The chapter also brings up management control models that include work environment management in the enterprise management system. 
Chapter 13 – Work environment legislation
This chapter has to do with Swedish work environment legislation – how it emerged, its purpose, its structure and how it is maintained. 
Chapter 14 – Standardisation
This chapter describes the purpose of standards, how they come about, as well as different types of standards.
This comprehensive online course is produced in a broad collaboration with Swedish universities, an online course producer and Prevent, owned by the parties of the Swedish labor market.
Financing
The direct production cost for the online course was financed by Prevent via a grant from AFA Insurance while university faculty participants contributed in the form of time spent.
Production
Project management
Bohgard, Mats, the Faculty of Engineering, Lund University
Eklund, Jörgen, KTH Royal Institute of Technology
Lagerström, Gunnar, Prevent
Osvalder, Anna-Lisa, Chalmers University of Technology
Rask, Kjell, Luleå University of Technology
Tikka, David, CleverLearning
Reference group
Ellström, Per-Erik, Professor of Education at Linköping University. Representing programmes for degrees in Behavioral science
Larsson, Peter. Representing the Swedish Trade Union Confederation (LO)
Mellblom, Bodil. Representing the Confederation of Swedish Enterprise
Tengblad, Stefan, Professor of Business Administration at University of Skövde. Representing programmes for degrees in Business administration
Skagerfält, Magnus. Representing the Council for Negotiation and Co-operation (PTK)
Experts
Abrahamsson, Lena, Luleå University of Technology
Akselsson, Roland, the Faculty of Engineering, Lund University
Berglund, Martina, Linköping University
Bligård, Lars-Ola, Chalmers University of Technology
Blomé, Mikael, the Faculty of Engineering, Lund University
Bohgard, Mats, the Faculty of Engineering, Lund University
Borell, Jonas, the Faculty of Engineering, Lund University
Ek, Åsa, the Faculty of Engineering, Lund University
Eklund, Jörgen, KTH Royal Institute of Technology
Hägg, Göran, KTH Royal Institute of Technology
Hemphälä, Hillevi, the Faculty of Engineering, Lund University
Isaxon, Christina, the Faculty of Engineering, Lund University
Johansson, Jan, Luleå University of Technology
Johrén, Anders, Nyckeltalsinstitutet
Karltun, Anette, Jönköping University
Karltun, Johan, Jönköping University
Kuklane, Kalev, the Faculty of Engineering, Lund University
Mikaelsson, Lars-Åke, Mid Sweden University
Osvalder, Anna-Lisa, Chalmers University of Technology
Rask, Kjell, Luleå University of Technology
Simonsen, Eva, Chalmers University of Technology
Production - CleverLearning
Ax, Henrik, (production planning)
Johansson, Matilda (production planning)
Lagerhorn, Annicka (script)
Ryderberg, Peter (script)
Tikka, David, CleverLearning (project manager, producer) 
Interviewees
Abrahamsson, Lena, Luleå University of Technology
Aguilar, Antonio, Electrolux
Ahlin, Jane
Andersson, Carina, Hospital of Helsingborg
Andersson, Jonas, RISE Viktoria
Arrius, Göran, The Swedish Confederation of Professional Associations
Backlund, Anders, Fazer Amica
Berglund, Martina, University of Linköping
Bergström, Magnus, Skanska
Borell, Jonas, Lund University
Broddesson, Tord, Skanska
Catasus, Bino, Stockholm University
Civilis, Anette, Hospital of Helsingborg
Dahlbom, Gro, Handelsbanken
Dalborg, Christina, Skanska
Dierschke, Katrin, Hospital of Lund
Dunder, Malin, Autorekrytering
Ek, Åsa, Lund University
Ekerot, Helena, Kungsholmens kontorshotell
Eklund, Jörgen, KTH Royal Institute of Technology
Ekman, Erik, AstraZeneca
Gharanfoli, Sari, Swedish Work Environment Authority
Gink Lövgren, Maria, Volvo buses
Greijer, Sofia, Autorekrytering
Hanchi, Hamza, KTH Royal Institute of Technology
Hemphälä, Hillevi, Lund University
Henriksson, Emma, AstraZeneca
Holmdahl, Torsten, Skåne University hospital
Hortlund, Stefan, Polarbröd
Jensen, Irene, Karolinska Institutet
Johansson, Jan, Luleå University of Technology
Karlsson, MariAnne, Chalmers University of Technology
Karltun, Anette, Jönköping University
Karltun, Johan, Jönköping University
Kipping, Jan-Anders, KTH Royal Institute of Technology
Kuklane, Kalev, Lund University
Landberg, Hanna, Lund University
Lemne, Carola, The Confederation of Swedish Enterprise
Liljemark, Tobias, AstraZeneca
Lindström, Gudrun, Polarbröd
Ljungberg, Linus
Meijer, Sebastiaan, KTH Royal Institute of Technology
Mellner, Christin, Stockholm University
Micko, Lena, Swedish Association of Local Authorities and Regions
Mikaelsson, Lars-Åke, Mid Sweden University
Nord, Anna-Karin, Skåne University hospital
Nordander, Catarina, Arbets- och miljömedicin Syd
Nordmark, Eva, The Swedish Confederation of Professional Employees
Nykänen, Arne, Luleå University of Technology
Olofsson, Rolf, Skanska
Osvalder, Anna-Lisa, Chalmers University of Technology
Persson, Johanna, Lund University
Påhls, Malin, Saco
Rask, Kjell, Luleå University of Technology
Rosenberg, Ralf, Chalmers University of Technology
Schönefeld, Maria, Prevent
Simonsen, Eva, Chalmers University of Technology
Ström, Jens, Autorekrytering
Söderström, Johan, ABB
Thorwaldsson, Karl-Petter, The Swedish Trade Union Confederation
Tikka, David, Xarcuteria
Tinnerberg, Håkan, Lund University
Wagner, Gunilla, AstraZeneca
Wierzbicka, Aneta, Lund University
Zelmin-Ekenhem, Erna, Swedish Work Environment Authority
Östling, Leif, The Confederation of Swedish Enterprise  
Enterprises and other organisations
AstraZeneca, Södertälje
Chalmers University of Technology, Göteborg
Fazer Amica, Luleå
Hospital of Helsingborg, Helsingborg
KTH, Royal Institute of Technology, Stockholm
Polarbröd, Älvsbyn
Prevent, Stockholm
Skanska, Östersund
Skåne University hospital, Malmö
Xarcuteria, Stockholm